NrdFeed
Your Feed for Nrd Entertainment
Gene Wilder Passes Away At The Age Of 83

Wilder, Best Know For His Roles In "willy Wonka & The Chocolate Factory" And "young Frankenstein", Made A Name For Himself As A Comedic Actor, Writer And Director. Wilder, Will Be Remembered In His Iconic Roles, And The Memes That Portray His Humor And Serious Nature In The Same Image.

Small Publishers Comic Releases 31/08

I Take A Look At Some Of The Titles Being Released By The Smaller Publishers

The Star Wars Show (8/24/16)

Check Out The Latest Episode Of The Star Wars Show.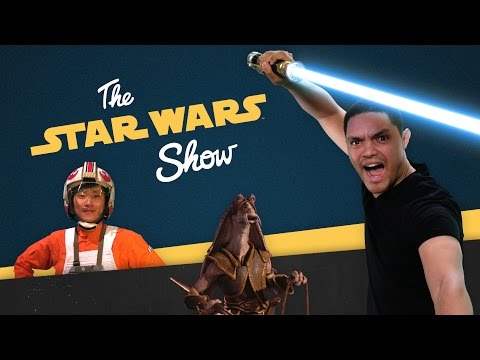 Nick: Unburdened

Fear The Walking Dead Started Back Up This Last Sunday, And It Was Not What The Viewers Expected. The Story Continued With Nick & Stayed With Him, Which Tells Me Nick Will Be Important...

Shin Gojira: Scariest Godzilla Yet

What Three Aspects Of This Godzilla Make Him So Terrifying?

Batman: Return Of The Caped Crusaders Trailer #1

Adam West, Burt Ward And Julie Newmarket Reprise Their Iconic Tv Roles For This Animated Feature Film.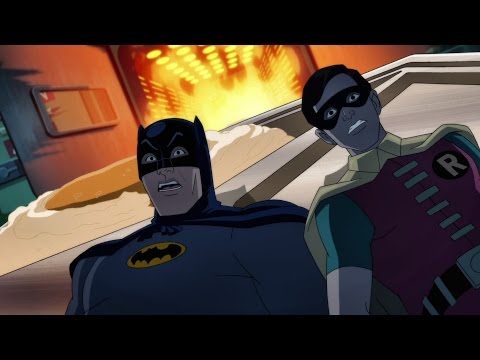 Twd Season 6 Is Out!

Did Anyone Pick Up Twd S6 Yesterday? If You Bought The Blu-ray Edition, It Came With An Alternate Negan Introduction In Which He Drops The "f-bomb" Among Other Naughty Language... Or Are You Waiting For The Limited Edition Release? If So, That One Drops In Nov. And Will Cost About $150!

The Top 5 Worst And Best Versions Of Aquaman

Should We Love Him Or Hate Him?

The Hillywood Show Sherlock Parody

The Game Is On! Sherlock's Mind Palace Becomes A Musical Extravaganza As He Solves Various Crimes In This Production By The Hillywood Show. The Hillywood Show Always Bring Some Of The Best In Nrd Entertainment.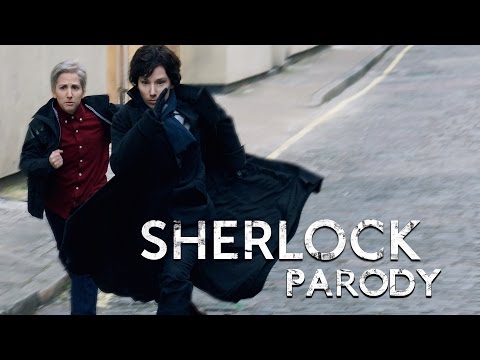 The Star Wars Show (8/17/16)

Check Out The Latest Episode Of The Star Wars Show.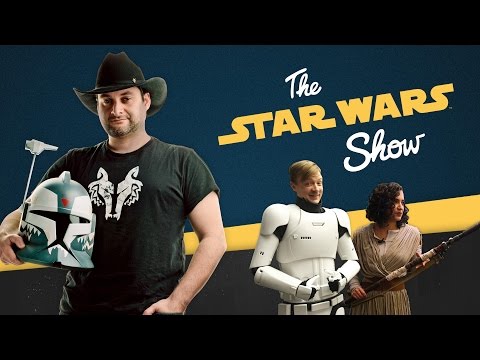 Tweets From Pablo: Yaddle Gone Rogue

The Lucasfilm Story Group's Pablo Hidalgo Reveals What Almost Became Of Jedi Master Yaddle.

Test

Test

The Tick Ep. 1 Review

The Tick Does Not Quite Stick.... Yet

Top Three Renditions Of Godzilla

My Choice For The Top 3 Looks Godzilla Has Had So Far.

Assasin's Creed - The Leap Of Faith Stunt Behind The Scenes

Check Out This Behind The Scene Footage Of One Of The Stunts From The Upcoming "assasin's Creed" Movie. In Theaters - December 21, 2016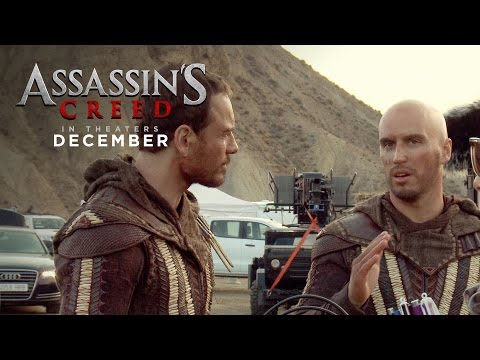 David Suchet Confirmed For Doctor Who

David Suchet Has Been Confirmed As Joining The Cast Of Doctor Who For Season 10, Which Is Currently Filming. Suchet Is Best Known For Playing Agatha Christie Detective Hercule Poirot. He Will Play The Landlord In A Script By Mike Bartlett. More Details As They Are Confirmed.

Comic Book Introduction: Wonder Woman

Come With Me While I Devel Into The World Of Wonder Woman!

Episode 11 - Two Girls Talk... Suicide Squad

Sammie And Carolyn Talk About The Latest Dc Comics Movie Offering... And Sammie Realises Clint Eastwood Has A Son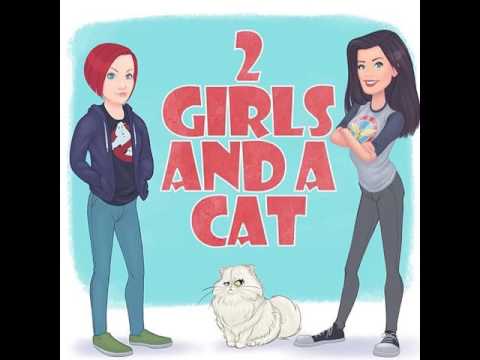 A Clash Of Kings Review

My Review Of The 2nd A Song Of Ice And Fire Book

Who Is Danny Rand?

Taking A Look At The Defender They Call Iron Fist

Rogue One: A Star Wars Story Official Trailer

Lucasfilm Has Released A Brand New Trailer For The Upcoming Film Rogue One: A Star Wars Story.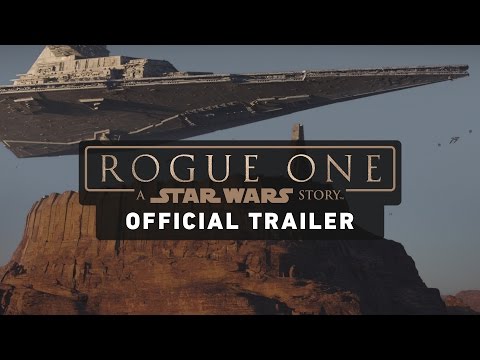 The Star Wars Show (8/10/16)

Check Out The Latest Episode Of The Star Wars Show!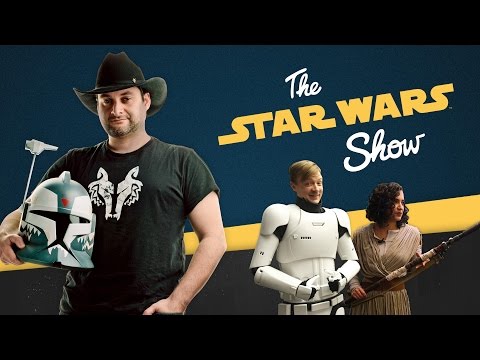 Everything You Need To Know About Doctor Strange

Before Seeing The Movie.

Flash Forward: Diversification In Arrow And Flash

Cw Is Not Afraid To Mix Things Up

Godzilla Resugence: Three Gojira Forms

Comparing The Three Forms Of Godzilla Confirmed For Godzilla Resurgence.

Is Kong Alone ?

Is Kong The Only Monster On Skull Island?

"a Game Of Thrones" Book Review

A Review Of The First Game Of Thrones Book That Was Released 20 Years Ago.

Netflix Releases Newest Luke Cage Trailer

"in This Marvel Live Action Series, A Street-fighting Ex-con Battles Crime On The Streets Of New York As The Super Hero, Luke Cage." Episodes Available Sep 30th.

Game Of Thrones Tour Review

You Can Visit Westeros Too!

George R. R. Martin's "wild Cards" To Be A Tv Series

Universal Productions Has Purchased The Rights To "game Of Thrones" Creators "wild Cards". Martin Says He Will Have No Involvement In The Project At This Time.

The Star Wars Show (8/3/16)

Watch The Latest Episode Of The Star Wars Show Hosted By Andi Gutierrez And Peter Townley.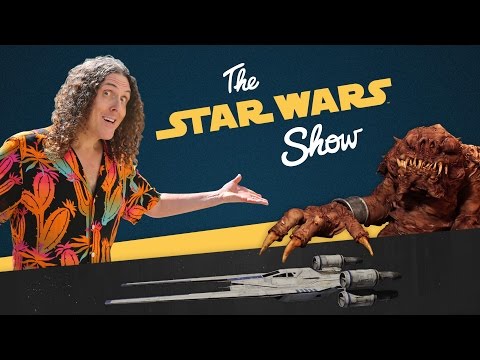 What If Marvel Took A Cue From The Animated Series?

In My Marvel Dreams...

"fantastic Beasts And Where To Find Them" Sequel Confirmed

The News Comes Three Months Before The First Film, Starring Eddie Redmayne, Is Due In Cinemas. Jk Rowling, Who Made Her Screenwriting Debut On Fantastic Beasts, Will Also Script The Sequel. Warner Bros Said The Second Film "moves Deeper Into An Increasingly Dark Time For The Wizarding World".

Sherlock Gets Darker

Sherlock Season 4 Promises To Be An Emotional Roller-coaster, And Darker Than Ever...

Nearly Time For Class

Latest News On Doctor Who Spin Off Class

Harry Potter And The Cursed Child Part 2: Review

So Much Nostalgia.

Titans #1 Review

Dc Rebirth Presents: Titans #1

How I Learned To Stop Worrying And Love The Suicide Squad

What Sequence Of Events Lead Dc To A Super-villain Movie?

Justice League #1

Dc Rebirth Brings Us A New Justice League #1.

Willem Dafoe Joins Death Note Movie As The Shinigami, Ryuk

Netflix Is Running The Show For This Death Note Film. Check Out The Star-studded Cast We Have So Far For A 2017 Release.

Harry Potter And The Cursed Child Part 1: Review

The Best Birthday Present Ever Given

Classic Doctors, New Monsters

New Audio Adventures Box Set Featuring Modern Monsters Battling Classic Era Doctors.

Dr. Strange | All You Need To Know! Trailer & Comic Breakdown!

We Breakdown All You Need To Know About The Dr. Strange In Our Latest Video. From The News Outta San Diego Comic Con's Hall H To The Years Of Comic Books - We Get You All The Supreme Knowledge You Need To Know About Marvel's Most Powerful Warlock.

First Photo Of Tyler Hoechlin As Superman In 'supergirl'

The Cw Released The First Photo Of Tyler Hoechlin As Superman With Melissa Benoist As Supergirl. #nl##nl#supergirl Will Be Returning Oct 10th On It's New Network, The Cw. Her Cousin, Superman, Will Be Joining The Show For It's 2nd Season.

"kong: Skull Island" What To Expect

What Do The Fans Want To See From The New Kong?

"babylon 5" Star Jerry Doyle Dies At Age 60

Doyle Was One Of The Last Living Cast Members From Babylon 5. J. Michael Straczynski Creator Of Babylon 5 How He Is Affected By The Loss Of Doyle And The Other Stars Of Babylon 5. Fans On Twitter And Facebook Are Expressing Their Distress At The Loss Of The Actor. We Will Miss Garibaldi.

Game Of Thrones In-production Season 7 Trailer

Hbo Released A Tease Of Their Season 7 Production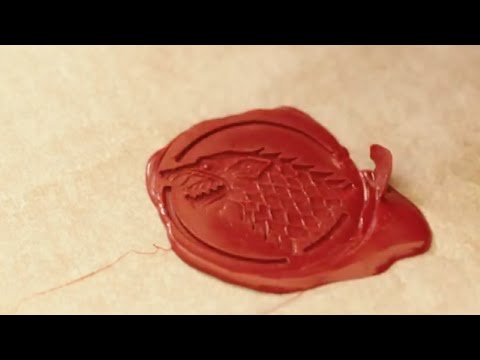 Walking Dead News Bites: San Diego Comic Con 2016 Edition

Read On For Everything You Need To Know About What Went Down At San Diego Comic Con This Year!

Did "negan" Give Us A Spoiler?!

In An Exclusive Interview With Kevin Smith, It Seems That Jeffrey Dean Morgan May Have Spilled The Beans About Who He Didn't Kill During His First Encounter With Rick's Group On That Fateful Episode "last Day On Earth"...watch The Interview And Let Us Know: Did Jdm Lie To Us Or Slip Up?

Complete Walking Dead Sdcc Panel

In Case You Missed It, Here Is The Entire Walking Dead Panel, Which Had The Cast And Crew Featured In "negan's Line-up" That Took Place During The Last 10 Minutes Of The Season 6 Twd Finale!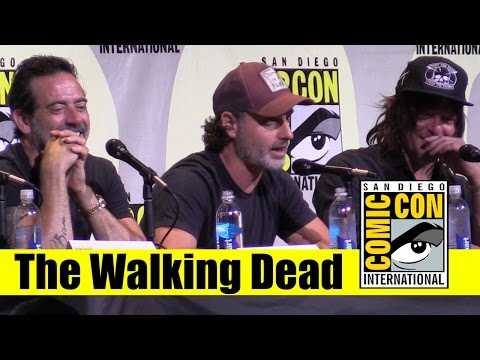 Click to add to article:
Save Complete
0
Attach one of the following images to your comment:
X
Select a category:
Feels
Sassy
Thread Response
Wins
Fails
Meh
Disturbing
Classics
Other
THE TOP 5 WORST AND BEST VERSIONS OF AQUAMAN
"A GAME OF THRONES" BOOK REVIEW
30
nrdfeed